Congratulations to our 2019 Sidney B. Meadows Award Winner!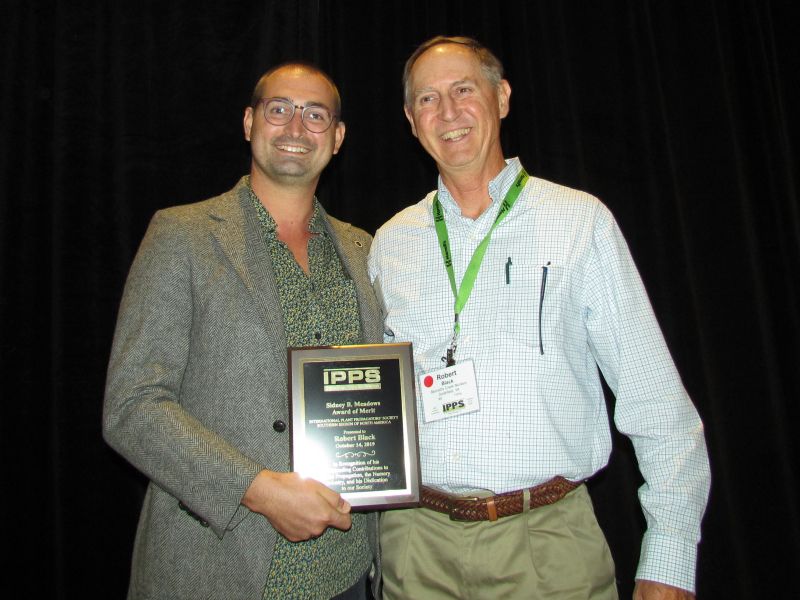 Congratulations Mr. Bob Black, the 2019 recipient of the IPPS Southern Region Sidney B. Meadows Award of Merit.
The Meadows award is the highest honor bestowed upon an IPPS Southern Region member. This award honors and recognizes outstanding individuals for their contributions to the nursery industry and to plant propagation in the Southern Region of North America.
Robert "Bob" Black, after serving his term as an IPPS Southern Region Board Member, served as the 2010-11 President. He continues to serve on a variety of committees and developed the very successful sponsorship program still used today. Bob is the currently Vice President/Horticulturist of Bennett's Creek Nursery. He has served the President of Hampton Roads Nursery and Landscape Association, a member of the Norfolk Botanical Gardens, and Past President of the Virginia Camellia Society. Bob is a prime example of out motto "to seek and share."