Remembering Ms. Margie Jenkins, September 5, 1921 - January 29, 2020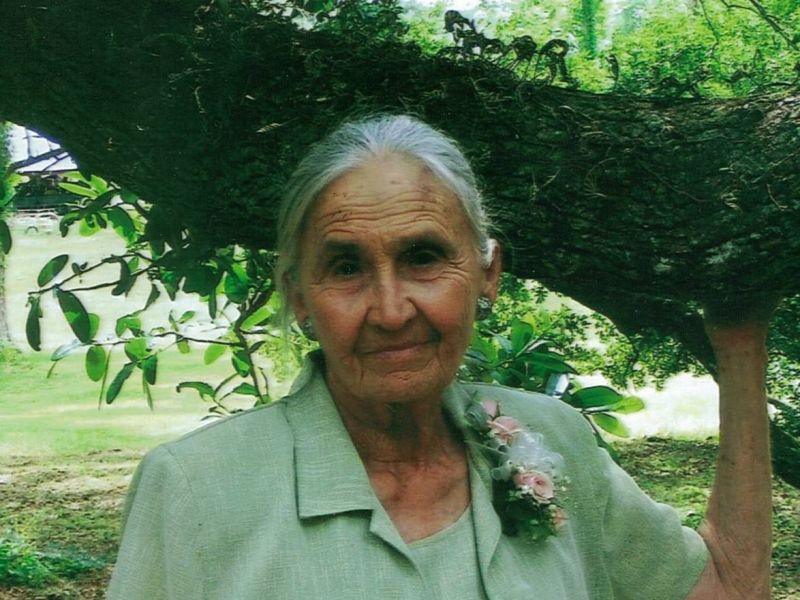 Dear IPPS Southern Region members,
It is with great sadness that we share the news of the passing of our IPPS SR nursery icon - Margie Jenkins. The full obituary can be found here: https://www.crainfh.com/m/obituaries/Margie-Jenkins-2/Memories
Known to many near and far for her love of plants, she was a constant champion for the nursery industry she loved. Always sharing knowledge and sharing plants. Margie found her love of native plants at age 56 and worked diligently to establish the nursery portion of Jenkins Farm and Nursery. From making Robin Hill azaleas a staple in the Southern landscape to giving educational presentations across the region to going to every meeting and trade show that she could possibly attend, Margie truly lived the International Plant Propagator's Society motto of "seeking and sharing." She always enjoyed nursery visitors and you left with plants and fond remembrances of Margie and her golf cart - with her always driving, of course.
What a legacy and what a lady! We all should be inspired by her! Margie was 98.
Visitation is Sunday, February 2nd from 5 p.m. to 9 p.m. at Hillcrest Baptist Church in Franklinton, LA. Monday, February 3rd visitation from 9 a.m. until funeral services at 1 p.m. at Hillcrest Baptist Church.
In lieu of flowers, donations can be made to:
Louisiana Nursery and Landscape Foundation for Scholarship and Research (check payable)
c/o Cari Jane Murray
P. O. Box 1447
Mandeville, LA 70470
in support of Margie Yates Jenkins Scholarship Fund
"Margie Jenkins" in memo line
OR
LSU AgCenter (check payable)
Hammond Research Station
21549 Old Covington Highway
Hammond, LA 70403
in support of the established Margie Jenkins Azalea Garden
"Margie Jenkins" in memo line
The Southern Region IPPS was so fortunate to have Ms. Margie as a member for many decades. She was received the distinction of both the Sydney B Meadows and Fellows awards for her outstanding leadership in the society and nursery industry. She was a pioneering force for women in the business and provided council to countless professionals during her tenure as a nursery owner. Margie truly had the ability to connect with everyone she encountered, leaving each person feeling appreciated and inspired.
In 2019 we had the great fortune of visiting Margie's nursery during our Baton Rouge meeting. She provided valuable insights into how she produced quality plants over the years, and reminded us all of the importance of "tried and true" varieties that can be left behind as new cultivars are introduced. We are all better for having known Ms. Margie, and her memory will always live on through IPPS SR membership.
Cherish the moments you share with loved ones and live your life to fullest, just as Ms. Margie did. May she rest in peace.