Wilbur Mull, July 17, 1941 - December 5, 2021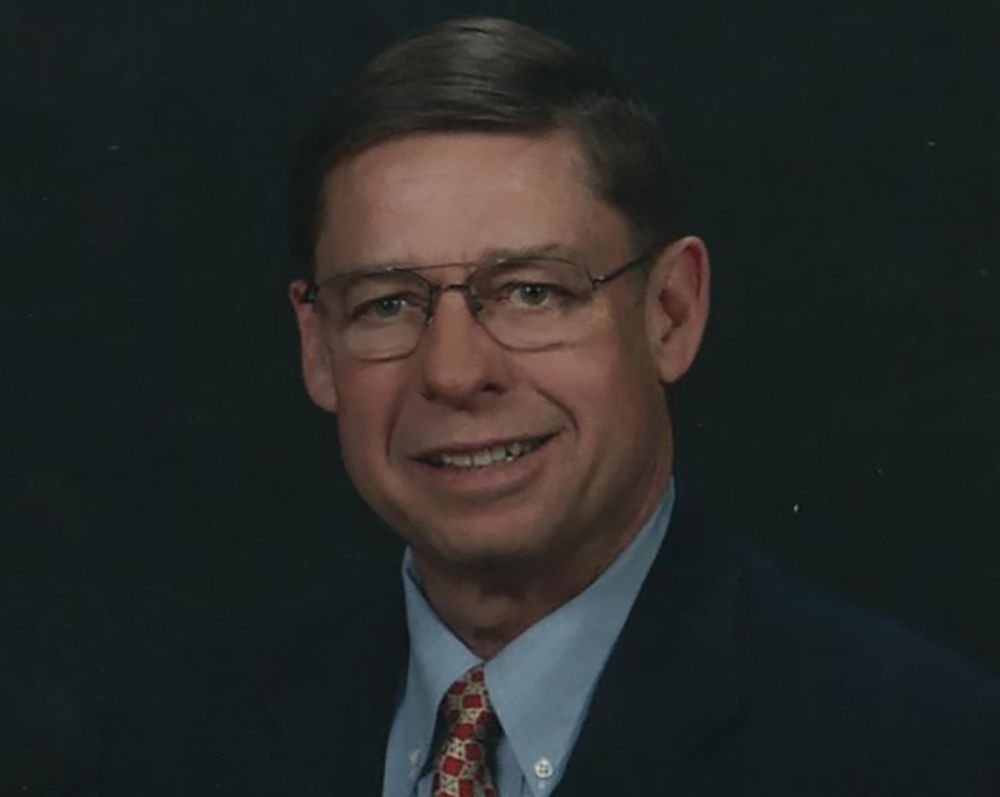 IPPS SR is sad to announce the passing of Wilbur Mull, CEO and President of Classic Groundcovers, Inc., on Sunday, December 5.
Wilbur Charles Mull was born on July 17, 1941 to the late Wilbur Willis and Gladys Thompson Mull of Albion, New York, and passed away on December 5, 2021 in Athens, Georgia. His formative years were spent in the West Barre, N.Y. community on the farm purchased by his ancestors in 1861. He treasured the roots of his childhood maintaining relationships with friends, family, and classmates still living in the area. Wilbur and his brother, the late David E. Mull, spent many happy days in the fields and barn at Maple Lane farm.
Wilbur attended a one-room school in the community. He graduated from Albion High School in 1959. With the encouragement of several teachers and the benefit of his local and state FFA involvement, he attended Alfred Tech in Alfred, N.Y. Completing two years of study in ag business, he transferred to the University of Georgia. His formal studies at UGA earned him a Bachelor and Master of Science degree in agricultural economics. He continued study as a doctoral student in marketing in the Business School. As a graduate assistant, completing all but his dissertation, he taught marketing and served on the Institute of Community and Area Development staff.
He was introduced to the bonds of friendship and brotherhood in Alpha Eta chapter of Alpha Gamma Rho during his college days. His involvement and support were lifelong, giving him brothers of many ages over the years. He was honored to receive a Brother of the Century award in 2004.
Wilbur's work in the green industry began in 1963 with part-time hourly work for his major professor and lifelong friend, Jerry Padgett. In 1970, Wilbur and Joe A. Gayle bought Classic Nurseries and launched this and other endeavors including the Cracker Barrel Restaurant on the Oconee River at Whitehall, Christmas tree sales across the county, and landscape remedies after the ravaging tornadoes in 1973. Classic Groundcovers, Inc., the wholesale division, was born from several trays of ivy at the first of thousands of green industry trade shows since 1972. Embracing and promoting the American Nursery Association's campaign, "Green Survival...It Depends on You", Wilbur was dedicated to Athens being named the second Green Survival City in the nation in 1976. With Wilbur's keen marketing mind and the support of dedicated Classic Team members, Classic Groundcovers grew within the industry and is known worldwide as the "Home of Sudden Service." Classic Groundcovers thrived through a consistent leadership team including Wally Pressey, Amy Milton, Rhonda Helvick, Linda Russell, Barbara Thornhill, Larry Newton and countless dedicated employees.
Wilbur's work, ideas, and dedication to the green industry resulted in treasured awards which include the David E. Laird Memorial Award (1976), the Slater Wight Memorial Award (1993), Small Business Person of the year -Athens Area Chamber of Commerce (1999), UGA Ag Alumni Award of Excellence (1999), the Ag Economics Association of Georgia's J.W. Fanning Distinguished Professional Award (2005), the Georgia Green Industry Association's Jake Tinga Distinguished Professional of the Year Award (2003) and GGIA's Vivian Munday/Buck Jones Lifetime Achievement Award (2011).
Auctioneering was a lifelong passion and part-time avocation for Wilbur who learned a basic chant from his father and practiced on the farm in New York. He attended the Missouri Auction School in 1980 and later earned the CAI designation. He shared his auctioneering skills within the nursery industry serving as auctioneer for many state associations. He was a participating member of the Georgia Auctioneers Association and the National Auctioneers Association. Many of his auctions were of benefit to local not-for-profits and schools. He devoted the same attention and excitement to a local school cake auction as a real estate auction. Wilbur was honored with induction into the Georgia Auctioneers Association Hall of Fame (2011).
Wilbur was an active member of the Athens Chapter of the Sons of the American Revolution. He was a member and deacon at First Christian Church, Athens, Ga. He loved to travel for both business and pleasure. Wilbur was a collector of friends and acquaintances, walking sticks, antiques, and travel souvenirs. He was a giver of $2 bills, business insights, encouragement, his time, and talents.

Nothing was greater than his love for his family who survive him: his wife of forty-one years, Susan, his son, Casey, and his daughter, Shellie. His pride in his children surpassed all pride in his personal accomplishments. He is also survived by several maternal and paternal first cousins. The extended family he embraced with his marriage includes a sister-in-law, Mary D. Garrison, and beloved nephew and niece and their families: Kelly (Kelly) Dixon, children Riordan, Rowan, Reilly Jane, and Ruth Marian, and Amy Dixon (Rusty) Perry, children Whit and Sutton.

Memorial donations are welcomed to the charity of one's choice, to the Mull Scholarship Fund for the Georgia Green Industry Association, P.O. Box 539, Woodbury, Ga. 30293, or to the First Christian Church, 268 W Dougherty St., Athens, Ga. 30601. Memorial donations may also be made online at https://www.ggia.org/donations/ or at https://fccathens.org/giving.