Congratulations to our 2021 Fellows Award Winner Maarten van der Giessen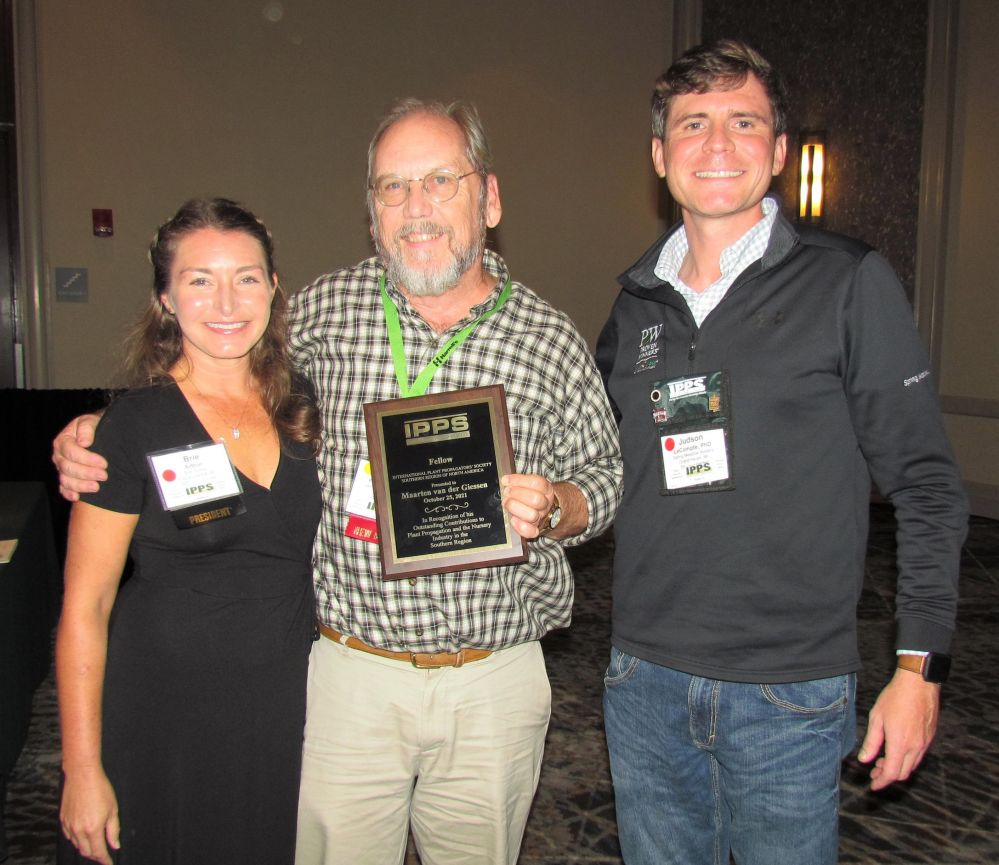 The IPPS Southern Region Fellows award honors and recognizes outstanding individuals for their contributions to the nursery industry and to plant propagation in the Southern Region. This distinction serves as a forum for fellowship and potential information exchange among long-term members who may no longer directly participate on the Southern Region Board. At the discretion of the current board of directors, they are consulted for current and long-term programs to benefit the society.
This year we added two new fellows to an already distinguished field. Maarten van der Giessen has been a member of IPPS for over 33 years, a former president of the South Alabama Nursery association, former president of the Mobile Botanical Garden, former president of the Alabama Nursery and Landscape Association, and the 2015 President of our very own IPPS-SR. He has served multiple roles on the Azalea Society of America Board and was the recipient of the Distinguished Service Award from the Azalea Society. He is president of Van Der Giessen Nursery in Semmes, Alabama where they produce and supply high quality liners to nurseries all over the country.
Please join us in honoring Maarten van der Giessen!