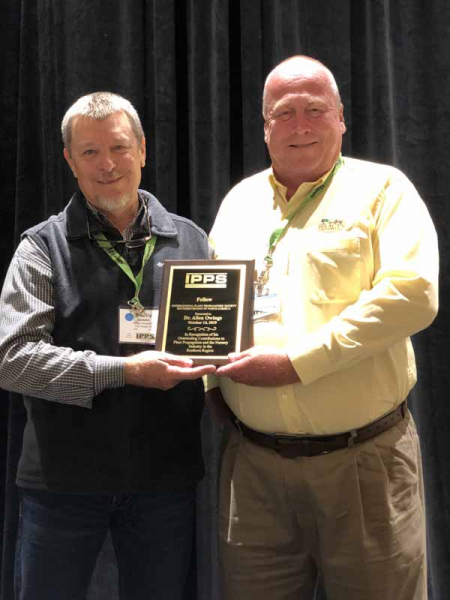 2019 Fellows Winner Dr. Allen Owings (Dr. Donna Fare not pictured)
Purpose of the Fellows
To honor and recognize outstanding individuals for their contributions to the nursery industry and to plant propagation in the Southern Region.
To serve as a forum for fellowship and potential information exchange among long-term IPPS members who may no longer directly participate on the Southern Region IPPS Board.
At the discretion of the current board of directors, to be used as a potential sounding board for current and long-term issues, strategic planning and future direction of the Southern Region IPPS.
Please download the nomination form below.
Past Winners
Download Document