Congratulations to our 2021 Sidney B. Meadows Award Winner, Tom Saunders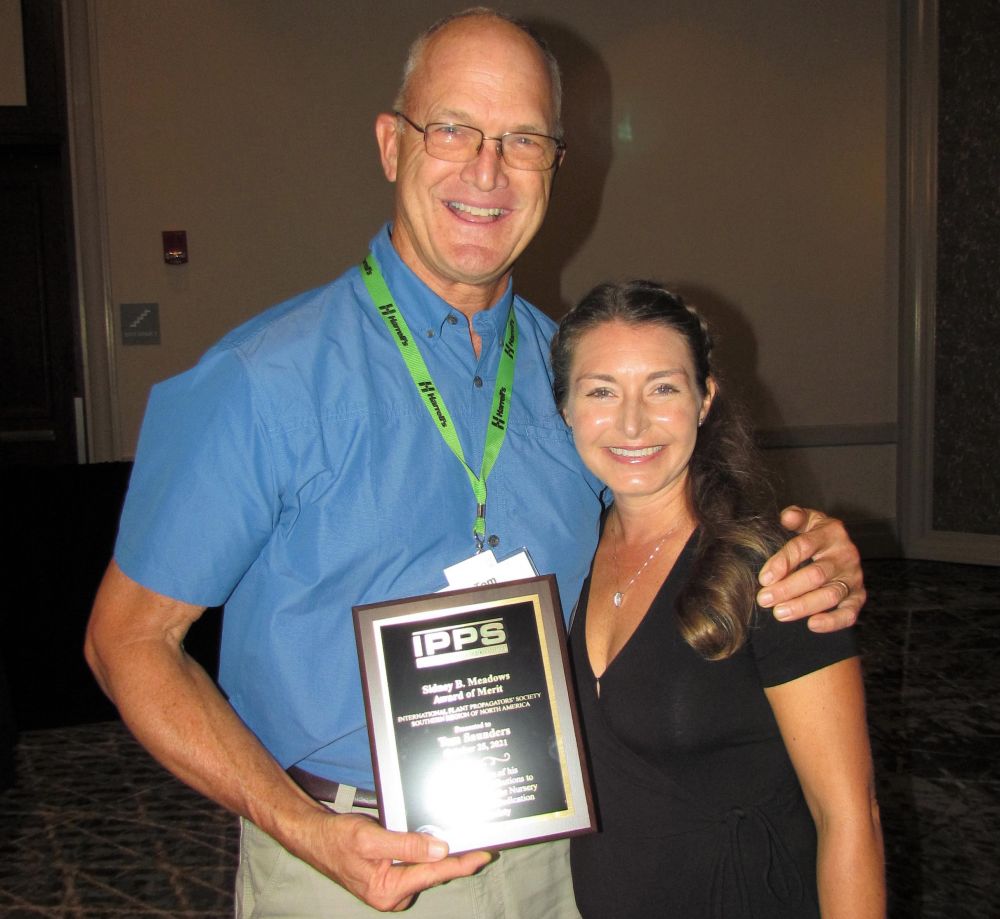 The Sidney B. Meadows Award is the highest honor bestowed upon an IPPS Southern Region member. This distinction recognizes individuals for their major contributions to plant propagation and the nursery industry in the Southern Region, including leadership in and service to the nursery industry, teaching, research, and other significant influences.
This year's Meadow recipient, Tom Saunders, is well versed in many aspects of horticulture and plant propagation, having grown up in the nursery business. His family nursery has been in operation for over one hundred years and continues to prosper under outstanding leadership. At the core of the business are three simple, yet meaningful words: integrity, morality, and honesty. Three words that could also be used to describe our 2021 awardee.
Sustainable plant production is a notable influence in Tom's career. As the first container nursery in the US to help develop new technology for reducing irrigation, fertilizer, and pesticide use, a new standard was set for the future of plant production. Specimens from his nursery have been distributed far and wide, including in our nation's capital, gracing the grounds of the White House. And, of course, the development of disease resistant boxwoods is yet another important contribution.
A dedicated husband, father, and grandfather, Tom is a friend and mentor to all he meets. A past president and fellow inductee, the Southern Region is very fortunate to have his representation now on the international board. Under his leadership IPPS will continue to thrive and expand its global outreach.
It is our distinct honor to announce that Mr. Tom Saunders has been selected as the 2021 IPPS Southern Region Meadows Award winner. Congratulations Tom!