Why IPPS - Shea Keene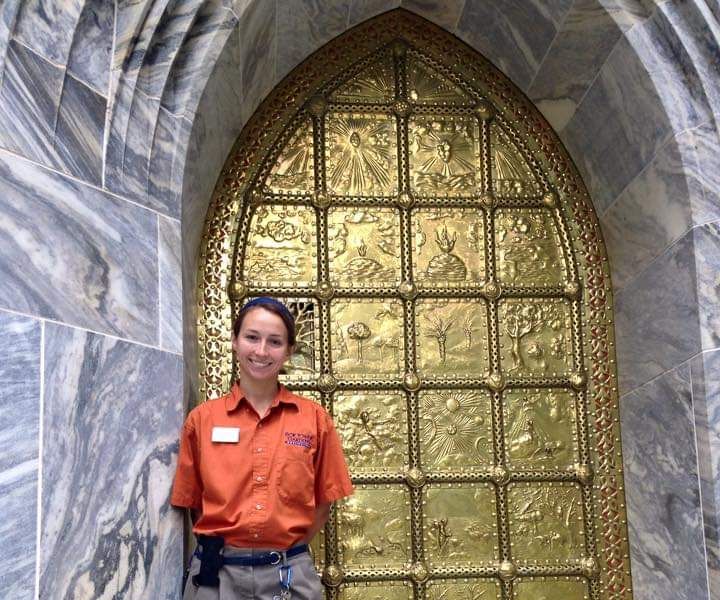 A little over five years ago, IPPS profoundly altered the course of my horticultural journey. I didn't even know what IPPS was back then, but it played an important role in helping me reach where I am now.
As an undergraduate I majored in psychology and completed all the pre-requisites for medical school, thinking that I wanted to be a doctor. But halfway through my final semester at the University of South Florida in spring of 2014, I finally admitted that I hated the medical field. My love of plants had grown exponentially over the past couple of years and I'd discovered a love of science, too, so I began to think that something related to plant science might be right for me. I decided to scrap my medical school applications, and instead researched horticultural internships online. I completed a three-month horticultural internship at the National Tropical Botanical Garden on the island of Kauai during the fall of 2014.
Upon completion of the internship, I was still unsure about the direction I should take next. I applied for a full-time gardener position at Bok Tower Gardens in central Florida and was hired in December 2014. While at Bok Tower I learned a whole host of valuable, practical skills. I learned how to drive a tractor, install and repair irrigation, and operate an array of gardening equipment, just to name a few. But while I enjoyed my time as a gardener, I swiftly realized I much preferred gardening as a hobby instead of a full-time job! I spoke with the then-Director of Horticulture about my interest in returning to school to study horticulture. At the time, he was a student in the University of Florida's Doctor of Plant Medicine program. He introduced me to his advisor, Dr. Kimberly Moore, and she encouraged me to apply to UF's Environmental Horticulture graduate program. She told me that she was willing to take me on as a student; however, she only had funding to cover my research, not my tuition or coursework. I didn't want to take out any student loans, so we came up with a plan: I would take classes online as a part-time graduate student while continuing to work at Bok Tower. With Dr. Moore's guidance and support, I submitted my application during the summer of 2015.
A couple of months passed with no word from the Environmental Horticulture department. Beginning to feel a bit anxious, I decided to send them an email to check in on the status of my application. I received a reply just a few minutes later saying not only was the department impressed by my application, but the then-Chair of the department, Dr. Sandy Wilson, would be at Bok Tower the very next day for the IPPS tour and would like to meet with me if possible. I could hardly believe my luck! We arranged to meet during lunch, and the next day I found myself nervously scanning the crowd of IPPS members. Dr. Wilson waved me over—I was easy to spot in my awful uniform—and we spoke about my research interests and goals. She told me the department was very interested in having me as a graduate student, and that there were two professors I should speak with in Gainesville that potentially had the funding for an assistantship so I could be a full-time student on the main campus. A few weeks later, I made a trip to Gainesville and met with the two professors, one of which ultimately accepted me into his lab with full funding. Fast forward five years and I now have a master's degree and am a Ph.D. candidate in Environmental Horticulture.
I truly believe I would not be where I am today had it not been for that serendipitous meeting at Bok Tower during the 2015 IPPS-SR conference. I am exceedingly grateful for IPPS, for all the doors it has opened for me and the experiences it has given me, and I look forward to being an IPPS member for many years to come.