2020 Sidney B. Meadows Award Winner, Dr. Gary Knox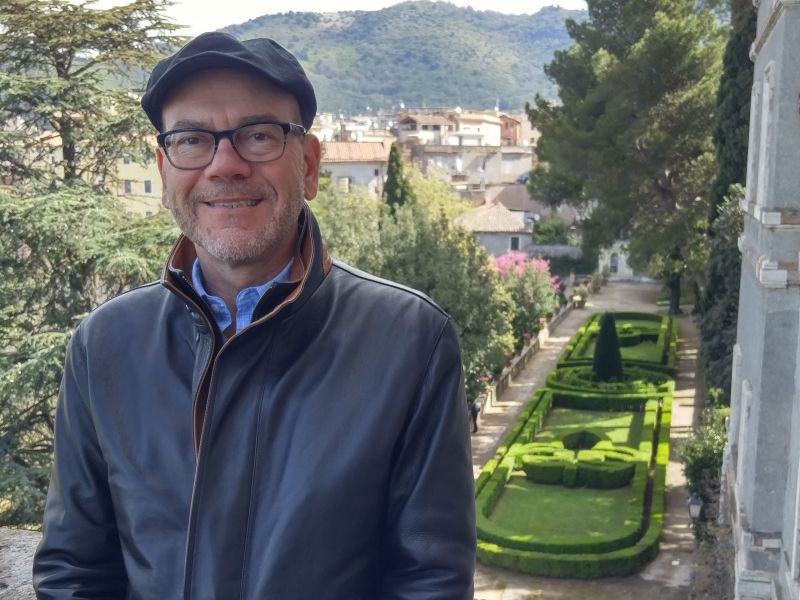 Dr. Gary Knox 2020 Sidney B. Meadows Award Recipient
Dr. Gary Knox is a professor of environmental horticulture and nursery crops extension specialist at the University of Florida/IFAS at the North Florida Research and Education Center (NFREC) in Quincy, FL is recognized as the 2020 Sidney B. Meadows recipient.
Dr. Knox is heavily involved in research and extension on nursery/landscape problems like Rose Rosette Disease, Crape Myrtle Bark Scale, and invasive plants. He also evaluates perennials for their attractiveness to pollinators, and new woody plants for their ornamental qualities and usefulness in Florida landscapes. These plant evaluation activities largely take place in "Gardens of the Big Bend," a new botanical, teaching and evaluation garden established in 2009 and located on the grounds of NFREC. The Gardens are a collaboration of NFREC with Gardening Friends of the Big Bend, Inc. (GFBB), a nonprofit volunteer group of gardening enthusiasts and Green Industry professionals. Members of GFBB actively volunteer to develop, maintain, and fund-raise for the Gardens as well as assist Dr. Knox with research and extension activities.
Gary's current plant passions include magnolia, crape myrtle, camellia, hydrangea, Southern bulbs, succulents, and palms. It is no secret that he is particularly fond of magnolias, going so far as to serve four years as president of Magnolia Society International (MSI), the organization supporting magnolia conservation and research.
Gary's roles with UF and MSI have taken him from Cuba to China and England to Ecuador promoting magnolia conservation and research. Furthermore, Gary is a "Johnny Appleseed" of the magnolia world by collecting rare Magnolia species to propagate and share with botanic gardens in Florida and nationwide to help conserve these species in as many places as possible. The collection of Magnolia species at Gardens of the Big Bend has been named part of the National Collection of Magnolia by the Plant Collections Network, a collaboration of the American Public Gardens Association and USDA.
The Sidney B. Meadows Award is the highest honor bestowed upon an IPPS Southern Region member and recognizes individuals for their major contributions to plant propagation and the nursery industry in the Southern Region.This includes leadership in and service to the nursery industry, teaching, research, and other significant influences.