Congratulations to our 2018 Sidney B. Meadows Award winner!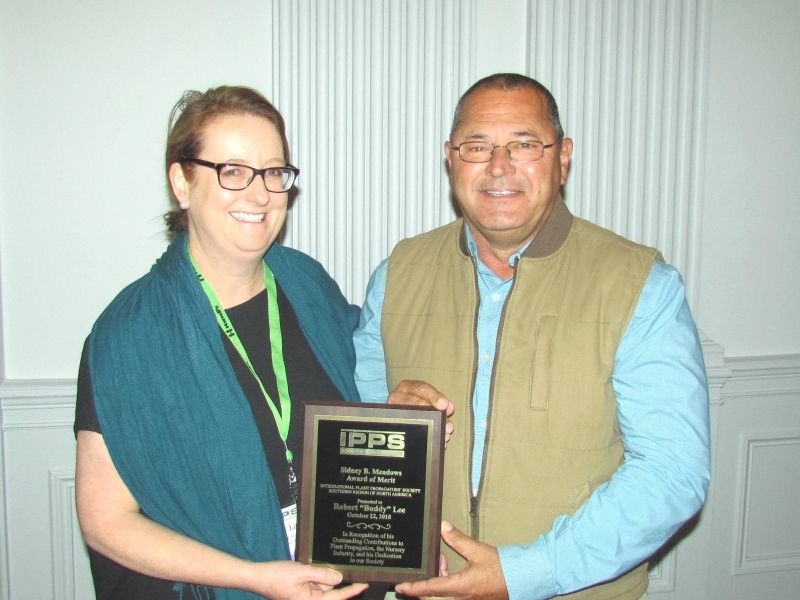 Congratulations Mr. Buddy Lee, the 2018 recipient of the IPPS Southern Region Sidney B. Meadows Award of Merit.
The Meadows award is the highest honor bestowed up on IPPS Southern Region member. The Sidney B. Meadows award honors and recognizes outstanding individuals for their contributions to the nursery industry and to plant propagation in the Southern Region of North America.
Robert E. "Buddy" Lee is the Director of Plant Innovations at Plant Development Services, Inc. Best known as the man behind the world famous "Encore Azaleas", Buddy is one of the most respected plant breeders and horticulturists in North America.He has over 30 years of experience in nursery management, breeding, propagation and new plant development and speaks internationally.
Buddy is a past president of IPPS Southern region and was inducted as a Fellow in 2017.
Learn more about Buddy Lee here:
https://www.nurserymag.com/article/breeder-spotlight-buddy-lee-encore-azalea/