Looking Forward to Mobile: Speaker Preview, Lis Meyer, Samantha Manning, and Robert Elliott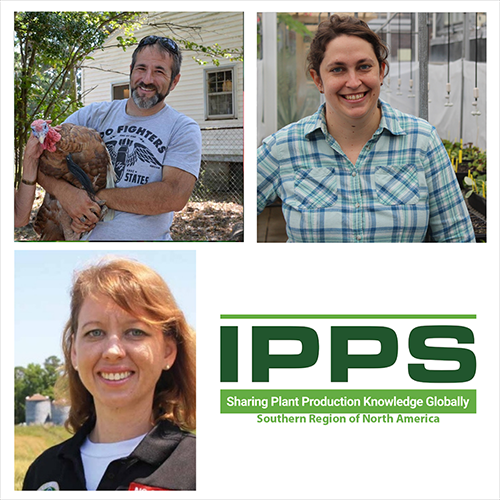 Lis Meyer Senior Lecturer, NCSU Dept. of Horticultural Science
Samantha Manning Program Coordinator, NCSU Soldier to Agriculture Program
Robert Elliott Executive Director, The Veteran's Farm of NC, Inc.
Program Details: Connecting Veterans to Horticulture
Soldier to Agriculture Program is a 6 week intensive introduction to agriculture for transitioning military service members, veterans and spouses interested in a career in agriculture in North Carolina. The program currently serves approximately 75 students per year with a waiting list of over 400 prospective students. Since 2017, Soldier to Agriculture has had 250 participants who have gone on to find jobs, start farming operation, or pursue higher education in agriculture in North Carolina. Many of our students have a great deal of interest in the horticulture field.
Bios:
Lis Meyer: Lis Meyer is a Senior Lecturer in the Department of Horticultural Science. She earned her Masters degree at NCSU, focusing on ornamental plant breeding and propagation, and then returned to teach in the Spring of 2010. Lis also serves as the adviser for the Undergraduate Certificate in Horticultural Science as well as the NC State chapter of Pi Alpha Xi and the National Collegiate Landscape Competition team. She teaches plant propagation at NC State for students in both the Associates and Bachelors degree program, as well as online courses in plant propagation and identification for certificate students.