2019 IPPS Young Professional Exchange Program - Welcome Vicky Endersby!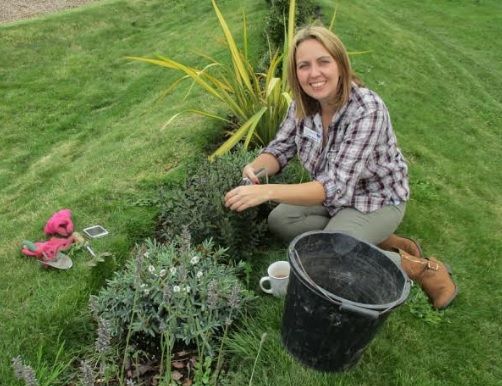 Please welcome Vicky Endersby, Assistant Production Manager at Osberon Nurseries in the United Kingdom.
"My involvement in the horticultural industry began 5 years ago, when I embarked on a career change and applied to the Adam Frost Garden Academy. The Academy was created to encourage more people to consider horticulture as a career choice and it gave a good oversight of all aspects of the industry including retail, garden design, landscaping and growing. It was an incredible experience, which created fantastic opportunities for me to be involved in numerous flower shows and voluntary projects through the contacts that I had made.
On completion of the academy I was offered a managerial role at a garden centre where I strengthened my leadership skills, built on my plant knowledge and academy learning's. In January of 2018 I was fortunate to secure the position of Assistant Production Manager at Osberton Nurseries with a career path towards being a Production Manager in 4 years time. We grow predominantly Rhododendrons, Azaleas and Camellias and are branching out into blueberries this year.
In my spare time I like to watch my 15yr old son play rugby, walk my 2 dogs Periwinkle and Wilma, volunteer at RHS shows and am active with IPPS Europe helping with their social media accounts."


We are still currently looking for a host for the 2019 Young Exchange Program. The host (or group of 2-3 hosts) will take Vicky to visit nurseries and sites in their area for about a week, ending up at our conference in Baton Rouge. Financial Assistance of up to $500 is available to help with related expenses.
Contact Donna Foster at scplant@bellsouth.net or 803-743-4284 if interested.