Overview
Open to IPPS-Southern Region Members 35 years old or younger or SR members new to the industry.
2022 Exchange Program Details
IDEAL ARRIVAL DATE: 5 October 2022 (Tim Lawrance-Owens to host)


Arrive at London Gatwick or Heathrow where Tim will host in Chichester for the first 3 days.


Travel with Richard McKenna to Germany Monday 10 Oct- Tuesday 11 October


European Region Meeting in Germany Oct 12-14 STAY IN HOST HOTEL


Tour in Germany with Fokko zur Muglen as host 15-16 October


IDEAL DEPARTURE DATE: Monday 17 October 2022


Fly back to US October 17 (Breman Germany to London to US)
Download the application below.


Remarks from 2019 Exchange Program representative Shea Keene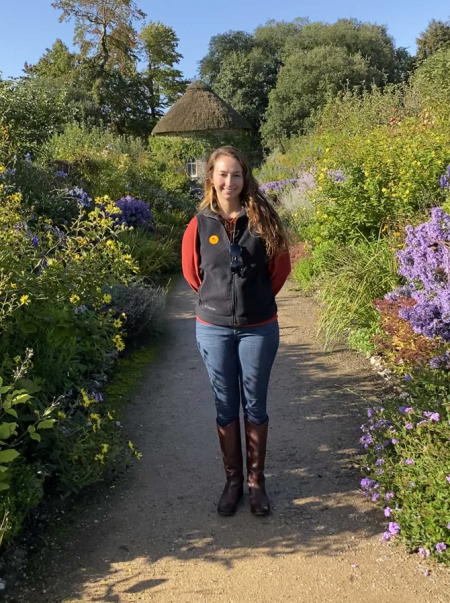 Without a doubt, the 2019 IPPS Exchange Program was one of the best, most amazing experiences of my life. Every part of the trip was incredible. I found Chichester and the surrounding area enchanting, with all the lush hedges, rolling green fields, and unique architecture. Tim and Annette were such wonderful hosts—they welcomed me into their home and made me feel so at ease. During my week in Chichester, I marveled at the scale of operations at Vitacress, delighted in the gardens at West Dean and Wisley, and was inspired by the staff and cooperative structure of Walberton and the other Tristram Plants nurseries. The conference in Stratford-upon-Avon was another high point of my exchange program experience. From the moment I arrived, Karl and the Six-Packers made me feel welcome. As the exchange program representative, I was in the unique position of being known to most everyone at the conference, which allowed me to easily meet so many amazing people. Moreover, because the number of attendees was smaller than our SR meetings, I had the opportunity to really speak with and get to know a lot of the European Region members over the course of the conference, especially on the bus, during break sessions, and over drinks and meals. I found these conversations very valuable, as they gave me different perspectives on the horticultural industry. The presentations and tours were excellent, too. I particularly enjoyed learning about technological advancements in the industry; efforts to improve sustainability in the use of water, growing media, and plastics; and the development and use of improved biopesticides and IPM strategies as the industry continues to move away from conventional pesticides. I loved having a canine companion while touring New Leaf, was blown away by the machinery and automation at Bordon Hill, and was thoroughly impressed by the tidiness of Newey Avoncross and the new glasshouse at Hawkesmill. Following the conference, I spent a few days on my own in London and visited Kew Gardens, the Natural History Museum, and Kensington Palace.
It was a genuinely fantastic trip, one that was chock-full of highs and remarkably absent of any lows. Even now, months after the end of my adventure, I start to tear up when I think about just how extraordinary the program was and how much I have benefitted from it. It was a truly priceless, once-in-a-lifetime experience, one that I will cherish forever. I am deeply grateful for IPPS and its support of the Exchange Program, and I am beyond thankful to have been selected as the 2019 representative.
Download Document