Sunset Reflections - Laura Barth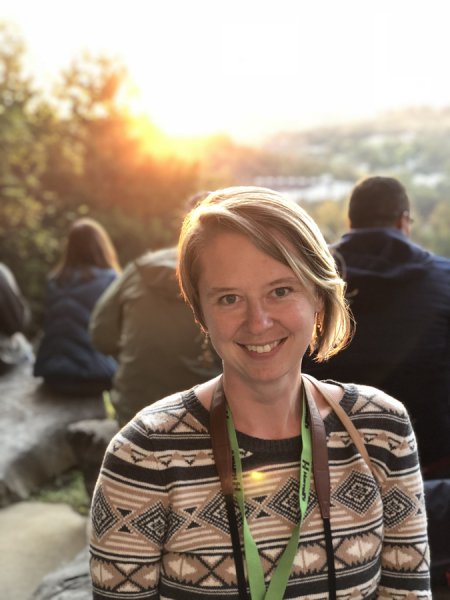 Sunset Reflections are a series of interviews featuring IPPS Southern Region members in attendance of the 2018 meeting in Chattanooga, TN. Throughout the winter months we will be sharing highlights of why IPPS membership and attendance at the annual meeting is a valuable aspect of professional development.
Follow along on through our Facebook Page: IPPS Southern Region #IPPSSR #SRSR
Laura Barth
IPPS-SR Web Master
Horticulture and Pathology Specialist, American Chestnut Foundation
"As I was enjoying a beautiful evening on Barbeque Hill and having a delicious dinner with my friends and colleagues, I felt very thankful. Of all the professional horticultural organizations/societies I've been a part of, I would have to say that IPPS-SR is my favorite, and the one I'm most involved with! IPPS-SR has given me so many opportunities, both as a student and as a professional in the industry - through networking (which is incredibly easy and fun to do in this organization, thanks to our friendly and lively members), the ability to showcase and present my research as a grad student in the student research competition, and through the invaluable information gleaned from presentations and tours that have been so useful to me in my role as Horticulture and Pathology Specialist at the American Chestnut Foundation. Recently I was hired as the Web Manager for IPPS-SR, and I'm so grateful to have the opportunity to work within the organization and help promote our work and our motto 'To Seek and to Share.'"