Sunset Reflections - Judson LeCompte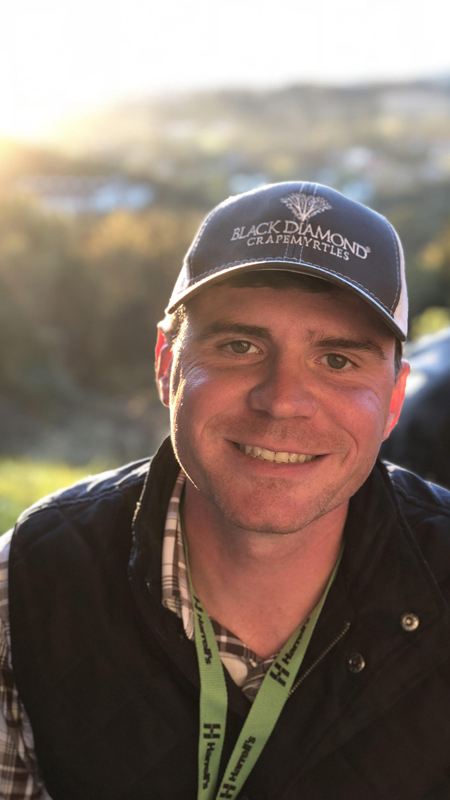 Sunset Reflections are a series of interviews featuring IPPS Southern Region members in attendance of the 2018 meeting in Chattanooga, TN. Throughout the winter months we will be sharing highlights of why IPPS membership and attendance at the annual meeting is a valuable aspect of professional development.
Follow along on through our Facebook Page: IPPS Southern Region #IPPSSR #SRSR
Judson LeCompte
Director of Research and Development, J. Berry Nursery, Grand Saline, TX


"Since first attending International Plant Propagators Society (IPPS) Southern Region Conference in 2007, the connections and resources acquired have taken my education and professional careers to bigger and brighter places. From early conferences learning about careers in horticulture, IPPS further cemented my interest in the industry and showed a path forward. Earning the Vivian Munday Scholarship and competing against my peers in the Student Research Competitions made me a better student, broadened my knowledge of relevant topics and lent a helping hand achieving degrees at two premier land grant institutions. After graduating from Auburn University, a mentor from IPPS opened doors to a Ph.D program at Mississippi State University. Eager to walk through each open door, the very first Early Career Professional International Exchange Program through partnership with IPPS Southern Region and IPPS European Region allowed me to visit Great Britain, seeing new perspectives on our awesome industry.

"Ready to give back to the community of fellow horticulturalists, hosting two European Region students on their International Exchange Program was an honor. Touring one of the students through the Southern Region, a job opportunity at an industry leader presented itself and thus began my professional career, bringing IPPS Southern Region along for a great new challenge!

"My journey is far from over, but now serving on the Board of Directors for IPPS Southern Region allows the great privilege of sharing our resources, encouraging others to join and stay in our industry, and showing our academic and professional communities the potential in each of us."